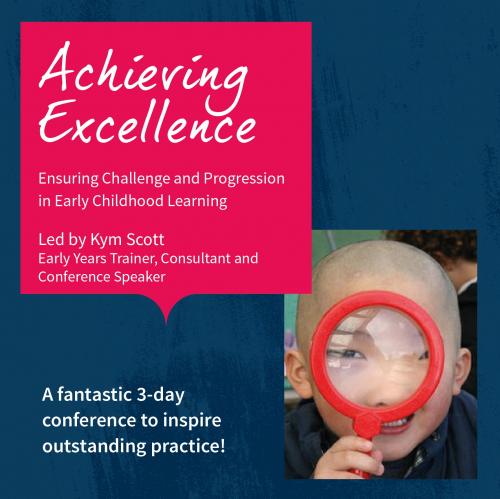 Achieving Excellence
Venue: St Andrews International School Bangkok (Primary School)
Cost: ฿11,500/3-days, ฿4,300/day
Ensuring Challenge and Progression in Early Childhood Learning

A fantastic 3-day conference to inspire outstanding practice!
Led by Kym Scott
Early Years Trainer, Consultant and Conference Speaker

Friday 15th November 2019 • 9:30 pm - 3:30 pm
Saturday 16th November 2019 • 9:30 pm - 3:30 pm
Sunday 17th November 2019 • 9:30 pm - 2:30 pm
St Andrews International School Bangkok • High School

3-Day Conference: £275 (11,500 THB) / Individual Day: £100 (4,300 THB)

This 3 day conference will be led by acclaimed conference speaker, international consultant and early years expert Kym Scott. Kym is well known across the UK for her engaging delivery style, deep knowledge of how children learn best, and most importantly the huge impact she has made on the hundreds of teachers, schools and nurseries she has worked with over her 20 year consultancy career.
Sign up here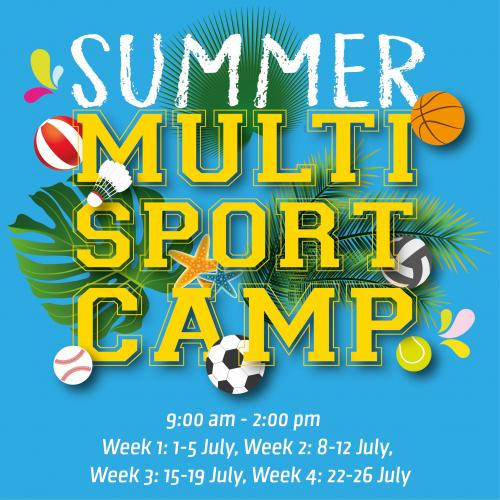 HIGH SCHOOL Multi Sport Camp | Week 4 (22 - 26 July)
Venue: High School, Ekkamai
Cost: ฿1,700/day, ฿7,500/week
Fun indoor and outdoor age appropriate activities for all to enjoy during the holiday. Open to STA and non-STA students, ages 10 - 13 years.
Monday to Friday from 9:00 am to 2:00 pm at St Andrews International School Bangkok (High School, Ekkamai. Snacks and lunch included.
For more details please contact Mr. Stuart Welham • 083 270 3337 • info@bangkokfcacademy.com
Sign up here
Contact provider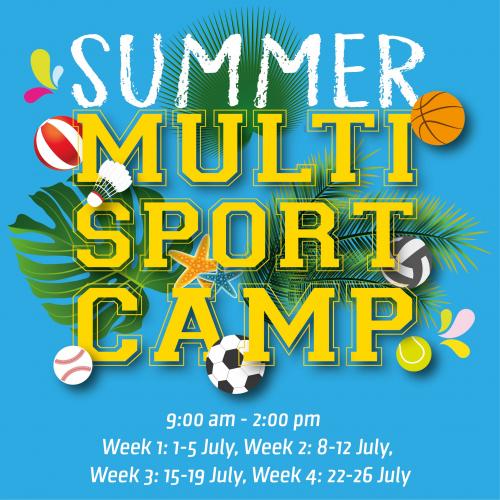 PRIMARY SCHOOL Multi Sport Camp | Week 4 (22 - 26 July)
Venue: Primary School
Cost: ฿1,700/day, ฿7,500/week
Fun indoor and outdoor age appropriate activities for all to enjoy during the holiday. Open to STA and non-STA students, ages 5 - 10 years.
Monday to Friday from 9:00 am to 2:00 pm at St Andrews International School Bangkok (Primary School, Sukhumvit 71). Snacks and lunch included.
For more details please contact Mr. Stuart Welham • 083 270 3337 • info@bangkokfcacademy.com
Sign up here
Contact provider